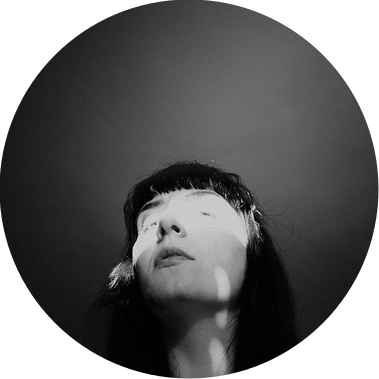 SP

Alejandra Vacuii (Ourense, 1987) es una artista visual con residencia en A Coruña. Es titulada en Fotografía Artística y tras ser galardonada con una beca en 2021 realizó el Máster de Creación Fotográfica en Escuela Lens. En su trabajo busca un espacio poético donde expresarse a través de imágenes densas y misteriosas. Sus proyectos giran en torno a sensaciones y emociones abstractas como la pérdida, la melancolía la nostalgia o la ansiedad.
Ha participado en múltiples exposiciones europeas desde 2009 (Estambul, Berlín, Madrid). Su trabajo ha aparecido reseñado en numerosos medios (Fisheye Magazine, PhroomPlatform, C14 Magazine, Clavoardiendo Magazine, Sola Journal). Ha sido seleccionada para participar en Getxophoto, Descubrimientos PHotoESPAÑA, SCAN Tarragona o Imaginària. Su obra aparece en diferentes publicaciones colectivas y recientemente su proyecto La Mala Fortuna ha sido publicado por UFCA (2023) como parte de la colección de fanzines Fotofobia.

EN
Alejandra Vacuii (1987) is a Spanish visual artist based in A Coruña (Spain). She is graduated in Artistic Photography and has completed her MA in Photographic Creation at Escuela Lens where she was awarded with a scholarship in 2021. In her work, she's looking for a poetic space where she can express herself through dense and mysterious images. Her projects revolve around abstract sensations and emotions such as loss, melancholy, nostalgia or anxiety.
She has participated in multiple exhibitions in Europe since 2009 (Istanbul, Berlin, Madrid). Her work has been reviewed in numerous digital media (Fisheye Magazine, Phroom Platform, C41 Magazine, Sola Journal). She has been selected to participate in photo festivals such as Getxophoto, Descubrimientos PHotoESPAÑA, SCAN Tarragona or Imaginària. She has publish her work in different collective publications and recently her project La Mala Fortuna was published by UFCA Collective (2023) as a printed work in the fanzine Fotofobia.

ONLINE & PRINT FEATURES

Sola Journal (Interview), The Annihilation of Space and Time published by Zerofeedback, Yogurt Magazine Vol. 4: Wildness, Dark Room Session (Interview), Photo Art Books, Fisheye Magazine, Audioteca Fotográfica, PHROOM, Float Magazine, C41 Magazine, PHmuseum, Discarded Magazine (1), Discarded Magazine (2), Trasdós (20 Minutos), El Fuego Magazine #1, Blue Tapes / Blue Book One: Dreamhouse
alejandravacuii@gmail.com
(+34) 666 37 32 32